Accounting Profesionals
You Can
Trust
Quality accounting services with the expertise of a national firm and the personal touch of a local provider
Sheppard, Jones & Associates Certified Public Accountants
Arkansas Accounting Services and Solutions for All Your Financial Needs
Sheppard, Jones & Associates, PLLC is a full-service accounting firm in Arkansas. We offer a broad range of services for businesses, executives, and independent professionals. Our goal is to provide exceptional CPA and financial services and solutions through highest caliber service that exceeds client expectations. At Sheppard, Jones & Associates, we provide quality accounting services with a personal touch. Our team is here to help you navigate your financial landscape with confidence and ease.
Navigating taxes, bookkeeping and accounting can be a daunting task. That is why our team of experienced professionals is here to help you find your way. With a personalized approach, we strive to give you the confidence and knowledge you need to make informed decisions and achieve your financial goals with ease. Our team is committed to providing you with the highest level of service, tailored to meet your unique needs.
Ribbon Cutting Ceremony
The El Dorado-Union County Chamber of Commerce held a ribbon cutting on February 23, 2023, to celebrate Sheppard, Jones & Associates, PLLC in their recent reorganization.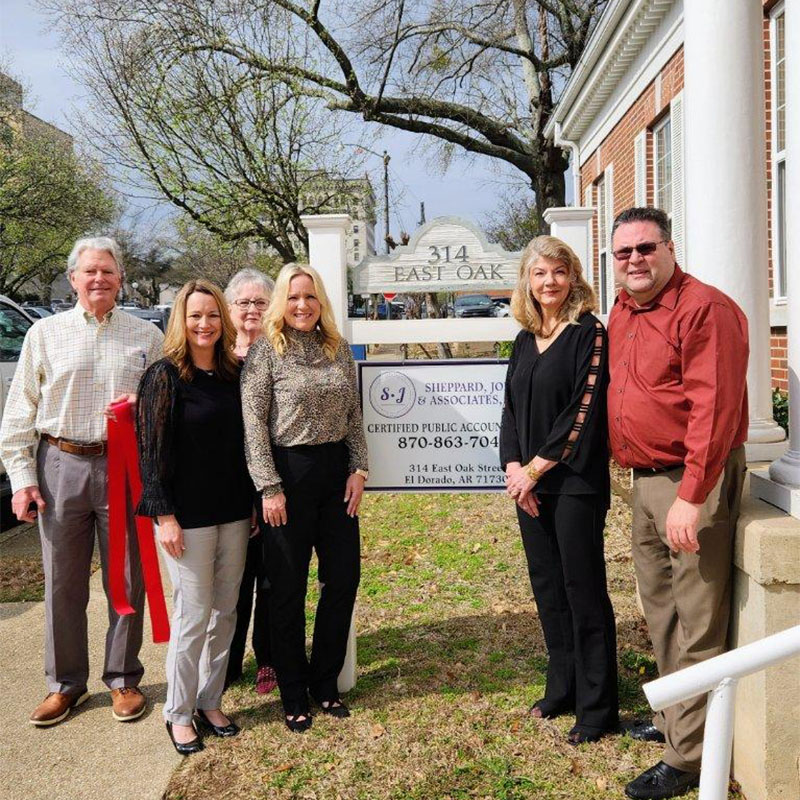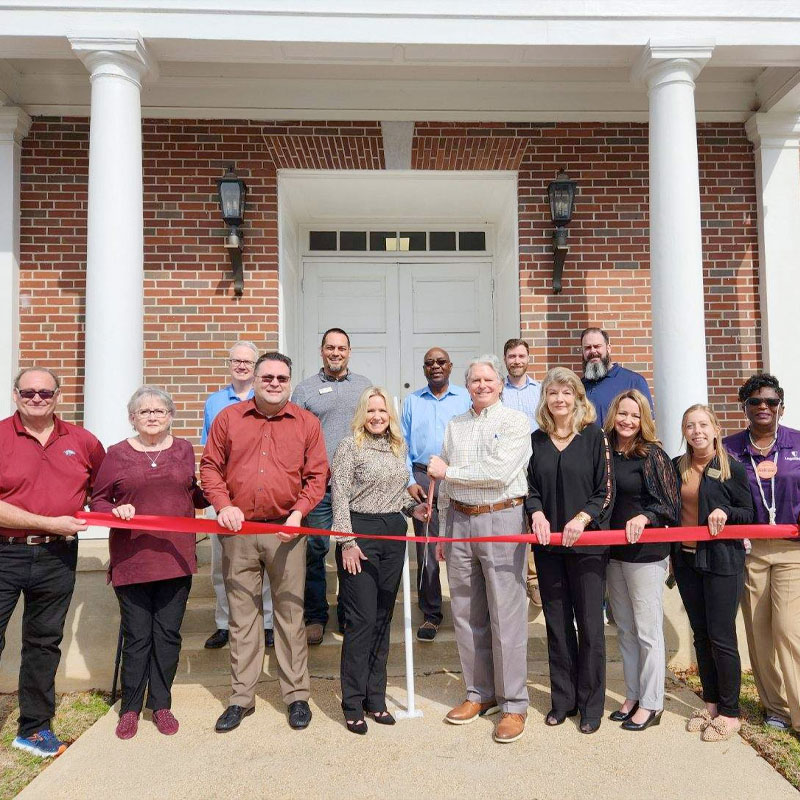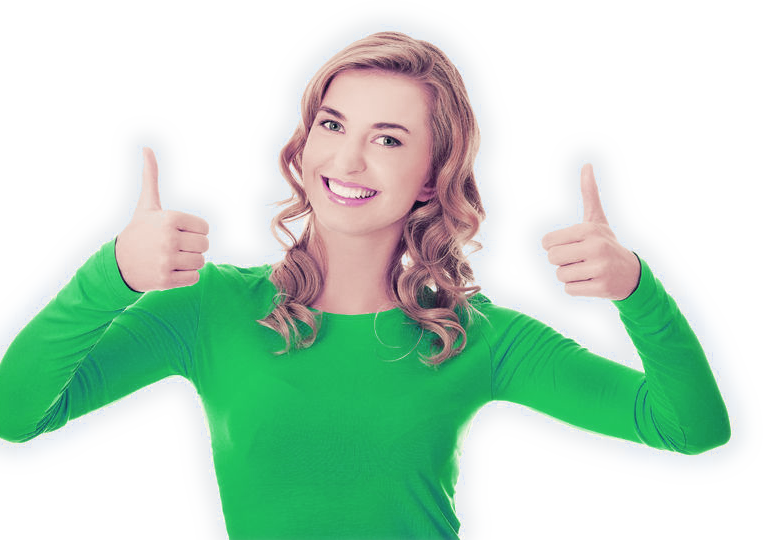 I've been using Sheppard, Jones & Associates for my accounting needs for the past two years and I'm very pleased. They always do a thorough job of keeping track of all my books, and are always available to answer any questions that I may have.

~ S. Stanley

Sheppard Jones is the best accounting service in El Dorado and I would highly recommend them to anyone looking for reliable and trustworthy help with their finances.

~ R. Blocker

Working with Sheppard Jones and Associates is an absolute pleasure. Their cash flow and budgeting analysis expertise has helped our company grow and maintain efficiency. They can explain complex financial concepts in easy to understand terms which makes it easier for me to make decisions.

~ L. Mason

Sheppard has helped me establish a strong cash flow strategy that has ensured my business remains secure during the turbulent times of the last couple of years. I highly recommend for anyone looking for financial and accounting services!

~ S. Johnson

Hands down the best CPA I have ever had the opportunity to collaborate with. Sheppard Jones and Assoc. expertise makes it easy to trust them with my financial decisions and I wouldn't hesitate to recommend him to anyone looking for a top-rated CPA.

~ K. Alexander

I've been working with Sheppard, Jones & Associates for over 8 years for my tax planning and preparation. They offer great advice tailored to my individual needs. Their staff is professional and courteous and always make sure I understand what they are doing. Very happy with their services!

~ M. Merriweather
Focus on growing your business, trust the accounting to us.
Let us help you take your business to the next level! CPA services from Sheppard, Jones & Associates will provide all the accounting and financial support you need to make sure your business is running smoothly & efficiently. Enjoy peace of mind knowing that our reliable and experienced professionals will take care of all the details. With our expert guidance, you can focus on what you do best - growing your business - while we take care of the rest. Get peace of mind with accounting, tax planning and preparation services from Sheppard, Jones & Associates and watch your business soar!
Sheppard, Jones & Associates, PLLC, offers a full range of business accounting solutions, including cash flow and budgeting analysis, financial planning, investment review, asset planning, IRS representation, sales tax service, payroll service and more. Give us a call today at 870-863-7047 to find out how we can tailor a solution for you.